Exhibition Review
Toyofuku Makoto
November 16 to 22, 2001
Keio Department Store Gallery
Shinjuku, Tokyo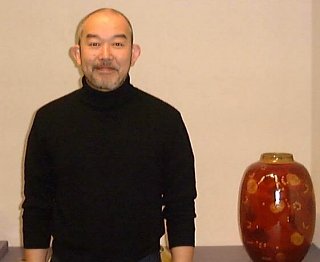 I hope you read my exhibition reviews for artists Yoshida Yoshihiko and Matsuzaki Ken. Both those exhibits, plus this one for artist Toyofuku Makoto, were all part of a recent weekend adventure in Tokyo.

After viewing the work of Matsuzaki Ken, I happened to mosey over to the next gallery and found the works of Toyofuku Makoto, an associate professor of the Tokyo National University of Fine Arts and Music (Tokyo Geijutsu Daigaku).

I must say that this overglaze enameled porcelain style is not quite my favorite (it's all so calculated - no grace of the kiln gods) and it's so easy to see the influence of past TGD professors on the current teachers and graduates. So much so that it becomes quite boring and contrived at times. In particular is the style of the late Fujimoto Yoshimichi, who was such a monumental figure at that school that it makes it hard for many to breakaway from his shadow.

Toyofuku has in a way with his light and airy designs. Seeming to fit more for a western interior than for a Japanese tatami room, the plates and drinking vessels called out for cheese and wine.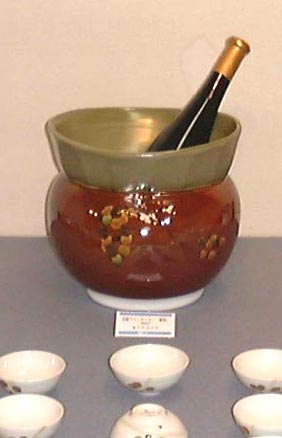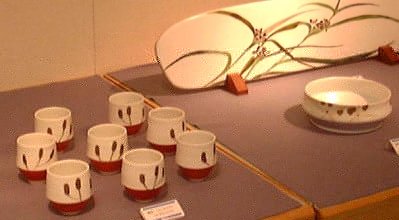 There were some fine larger works such as this red glazed jar (see below) and a breezy jar with a vine design. Other works of interest are shown below.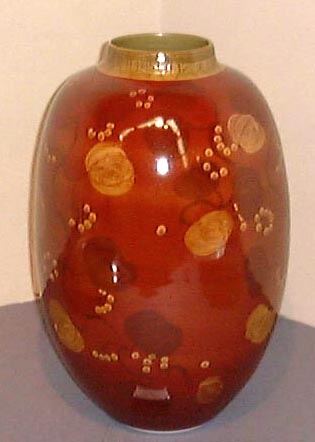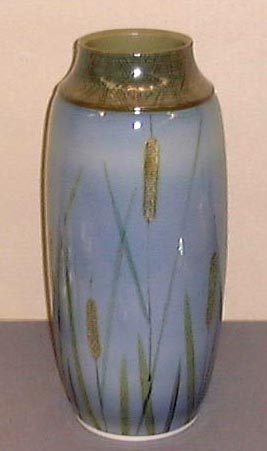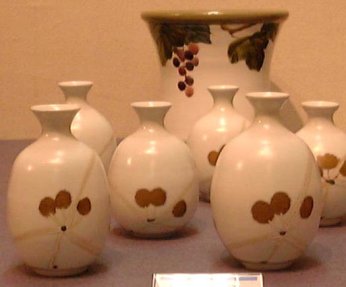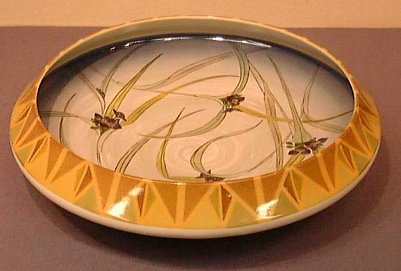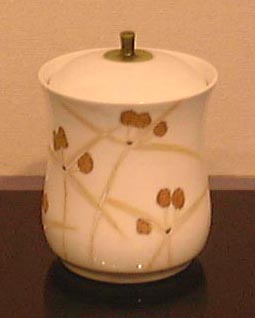 A nice gentleman indeed; Toyofuku's glowing personality shone on his porcelain creations and I'm sure also shines into his student's minds-hearts.